Bearing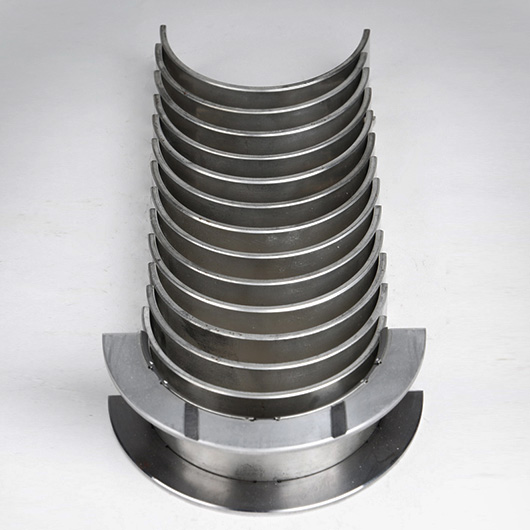 Category: Engine Components
Diron Parts Sale replacement engine parts main bearings,con rod bearing,which used for heavy equipment cat, cummins, komatsu. And diron is a heavy equipment main bearings dealer from china.
The bearing is part of the sliding bearing and journal contact. It is one of the important components of the engine. The bearing is a part of sliding bearing and a crankshaft contact portion, the shape is a tile-like semi-cylindrical surface. Integral bushings are often called bushings. Bearings are an important base component for all types of mechanical equipment. Its accuracy, performance, longevity and reliability play a decisive role in the accuracy, performance, longevity and reliability of the mainframe.
Its main function is to support the mechanical rotating body and to reduce the equipment in the transmission process of mechanical load friction coefficient.