Cylinder Head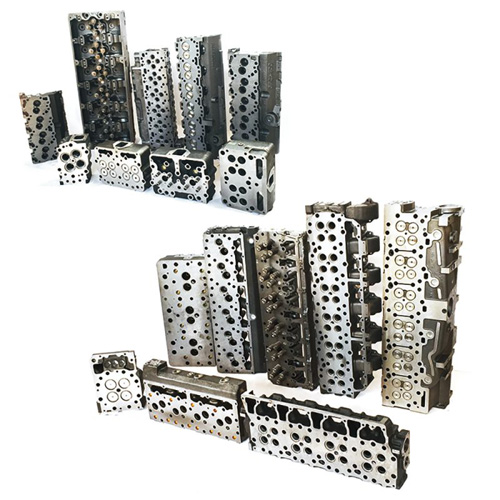 Category: Engine Components
cylinder head new aftermarket professional manufacturer, heavy equipment diesle cylinder head dealer, Diron Producing new aftermarket cylinder head used for caterpillar, cummins cylinder head,komatsu cylinder head and so.
Diron is a professional caterpillar cummins komatsu new aftermarket replace Cylinder Head manufactuer, also cylinder block manufacturer,  it manufacture and wholesale aftermarket cylinder head and other heavy equipment replacement cylinder head, strict quality control short delivery time.
The role of the cylinder head is to seal the cylinder block, to form a combustion space with the piston, and to withstand the high temperature and high pressure gas. The cylinder head bears the mechanical load caused by the gas force and the fastening cylinder bolts, and is subjected to a high thermal load due to contact with high temperature gas. In order to ensure a good seal of the cylinder, the cylinder head can neither be damaged nor deformed. For this purpose, the cylinder head shall have sufficient strength and stiffness. The cylinder head can be supplied bare head and head assy, the head assy is including bare head,valve,guide,valve seat, spring and so on.